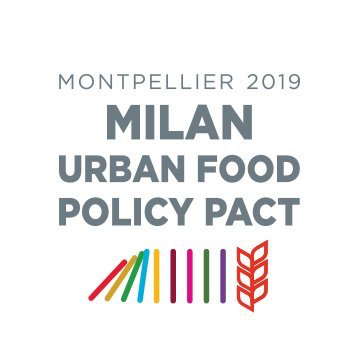 Montpellier is pleased to host the Milan Urban Food Policy Pact 5th Annual Gathering and Mayors' Summit in Montpellier on October 7-9, 2019.
The Monday sessions are public.
The 5th Annual Gathering of the MUFPP will highlight the strong link existing between the 2030 UN Agenda and its 17 Sustainable Development Goals and urban food issues. Thanks to a holisticvision and a systemic approach to food policy, every aspect will be tackled, from biodiversity to the fight against hunger, from infrastructure to education, from water to climate. We have 10 years left to achieve these goals! Mayors and cities representatives are invited to share their experience because it is with local solutions that we will be able to jointly meet global challenges. Political players, experts and researchers, UN agencies, the civil society and other stakeholders will also provide useful insights to contribute in our effort to build urban food policies.
Please find here the provisional agenda of the event
During this event, the Unesco Chair in World Food Systems organises a parallel session about urban foodscapes around the world, with Foodscapes and Urbal researchers.
· Introduction on Sustainable Urban Food Systems research Program (Surfood) (Nicolas Bricas, Cirad, UMR Moisa et Chaire Unesco Alimentations du Monde, Montpellier)
· Urban foodscapes : relationships between the food environment and food procurement practices. First results in Montpellier metropolis (Christophe Soulard & Coline Perrin, Inra, UMR Innovation, Montpellier)
· Lessons learned from urban food environments in Ghana and Kenya (Michelle Holdsworth, IRD, UMR Nutripass and University of Sheffield)
· Changer le paysage alimentaire des campus de la UNAM au Mexique (Ayari Pasquier Merino, Univ. Nacional Autónoma de México (UNAM), Mexico)
· Changing cities, changing urban food environments : The case of Hanoi (Vietnam) (Denis Sautier, Cirad), UMR Innovation, Montpellier)
Monday 7 October 2019, 3 pm.
At Corum, Montpellier